Lucia LaVilla-Havelin has been designing and creating one-of-a-kind pieces in stitchery for almost 40 years.
 
Her work explores science and nature, and the interaction of humans with the natural world. Her current focus is on the effects of climate change to our planet and its creatures.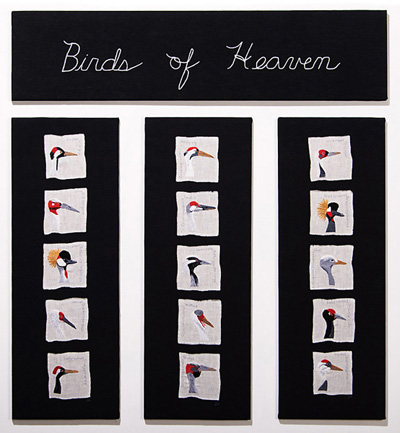 BIRDS OF HEAVEN
Hand-stitched cotton thread, linen fabric
37"H x 42"W
Birds of Heaven was created in memory of naturalist Peter Matthiessen, who traveled the world in search of the fifteen species of cranes and their habitat. His book by the same name is graced with the paintings and drawings of Robert Bateman. My crane images are based on Bateman's work.